Velotaxi Events / Group rides
Velotaxi gets the ball rolling on E-mobile events: from Mega events to small office parties, for conferences and night rides, for excursions and housewarming parties.
Our Shuttle Service takes you directly from the hotel lobby to the trade fair, from the theater to the restaurant or from the docks to the shopping mall.
Our 20 vehicles provide a creative supplement to every successful event.
Whether it's a unique accompanying programme for conferences, fairs, seminars, wedding or annual meeting: with Velotaxi you're on the right track.
We also offer external advertising.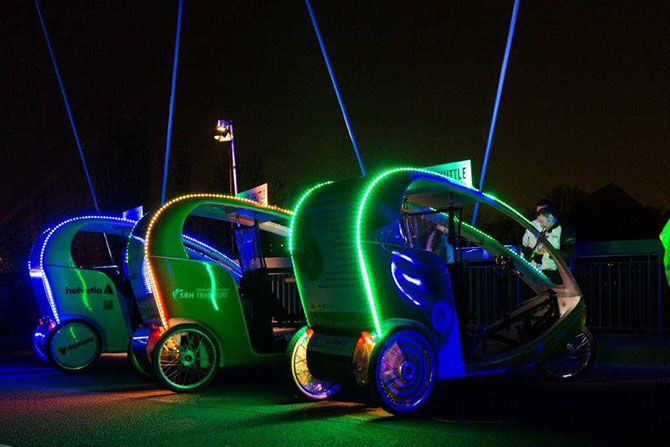 Ecologically sound business shuttles
Sightseeing
Wedding on three wheels
Hen and Stag parties
Mobile Sales Promotion
Entertainment
Our Engagement