Velotaxi advertising
Book our network-wide e-mobile advertising spaces and turn your campaign into a popular one.
Velotaxi means "advertising in movement".
You could hardly place your advertising in a better location, in the middle of the crowd in a green manner where our mileage is admired by all.
We advise you on optional implementation of your Velotaxi campaign.
Please get in touch with us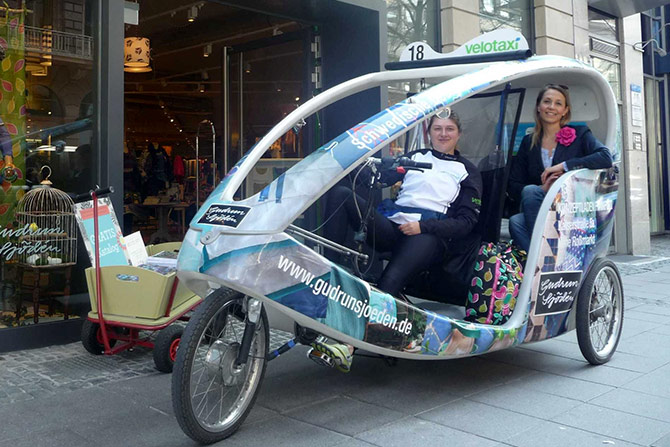 Your advertising
Your layout
Our Engagement
References